Staff
AKISAWA,Hideki
Position
Director
Graduate
Tochigi Prefecture
Blood type
Type B
Hobby
Golf,Camera
Special skill
Remember the face of the person
Favorite movie
Umizaru
Favorite words
Why join the navy if you can be a pirate?
(Steven Paul Jobs)
License
Message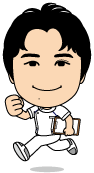 The characteristic of "Kappo Acupuncture" is its immediate effect.
People often tell us it works like a magic.
Of course, it is not a magic. It is based on the prominent theory.
"Kappo Acupuncture" is the Japanese born innovative acupuncture method based on the tradition.
We use our original acupuncture points with the least needles to get the most outcome.
It is a safe acupuncture method which is recommended for beginners as well.
I myself is a fan of this acupuncture method.
"Kappo Acupuncture" took away my headache which I had been suffering for many years.
Not only for headache, it is extremely effective for musculoskeletal pains as well.
It has a potential to be the standard of acupuncture world wide.
We are trying to send information in English in order to share the effectiveness of this acupuncture method with the rest of the world.
There are no borders for effectiveness of acupuncture.
TAKEUCHI,Gakuto
Gracuate
Tokyo
Blood type
Type AB
Hobby
Futsal,Camera
Special skill
Shorinji Kempo
(Tokyo champion,High School Shorinji Kempo Kanto runners)
Favorite movies

Patch Adams,Laputa: The Flying Island

Favorite words
I do what I say
License
Message
I have been researching on how human body works through practcing Shorinji Kempo and traditional martial arts.
One example is "tanden (area below the navel)", which every Japanese martial arts put emphasis on.
If you gather your energy in the tanden area, you are able to move your body naturally.
One aim of learnng Japanese martial arts is to master how you move your body naturally by strengthening tanden. But this requires much effort and time.
KAPOS specializes in helping you to be able to use your body more naturally.
If you can move your body naturally, it means you have good energy in tanden.
KAPOS enables you to gain strong tanden, which is an aim of Japanese martial arts, through acupuncture treatments.Pain and body movements are like two sides of the same coin.
If your body movements get better, pain decreases.The analgesic effect of KAPOS' acupuncture is achived by controling body movements.
KAPOS' original "Kappo Acupuncture" is innovative as it renovates your body movements.
Even if you think your pain is unfixalbe, with "Kappo Acupuncture", there is a possibility of easing it.
URAI,Yuri

Gracuate
Kanagawa Prefecture
Blood type
Type O
Hobby
Playing with cat
Special skill

Combat sports

Favorite movies
3 Idiots
Favorite words
A very merry unbirthday to you!
License
Message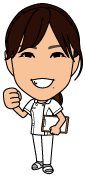 I have started working at KAPOS as I have fallen in love with "Kappo Acupuncture" which is KAPOS' original acupuncture method.Before I came to KAPOS, I had came to realize the limitations of needling where it hurt.
"Kappo Acupuncture" has opened up new possibilities for me.A practitioner of "Kappo Acupuncture" places needles into points where one might not see any relation to patient's complaint.
Every needle takes the pain away precisely, and gives the impact of changing body movements.
When I first received the acupuncture treatment at Kapos, I gasped in surprise. You can get the same experience as I at Kapos. You will feel the illimitable possibilities of human beings.
Good or bad, you have to live your life with your body. If you are suffering from a pain right now, I recommend you to choose an acupuncture clinic that gives you an instant pain releif.
KAPOS is the one I can recommend with confidence. I would like to help you to regain a healthy and painless body.
KURIHARA,Makoto
Position
Owner
Graduate
Gunma Prefecture
Blood type
Type O
Hobby
Ski,Camera,Car
Special skill
Blog(Acupuncturists' diary)
Favorite movie
The Sting,Infernal Affairs
Favorite words
God is in the detail
Message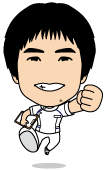 "Kappo Acupuncture" I developed enables practitioners to derive the most effective acupuncture points just like solving algebras.
I think this is the only method that enables practitioners to analyze one's symptom mathematically.
Because of this original characteristic of "Kappo Acupuncture", we are able to share clinical reports easily.
It is possible to improve technical level of acupuncture dramatically in a short period, as one can learn from other practitioner's experiences.
Algebras required for improving clinical symptoms are accumulated every day in our brain.
I may not be able to see you in Shinagawa, as I spend most of my time in the acupuncture clinic in Gunma (Yokiin).
I am hoping to compensate for the lack of chance to see you by continuously improving our techniques and sharing them with our staffs.