Staff
SATO, Ren
Position
Deputy Director
Born in
Miyagi Prefecture
Blood type
Type AB
Hobby
Climbing, Trying different food and liquor
Special skill
Speed reading of Manga (Japanese cartoon)
Favorite writer
Kotaro Isaka
Favorite words
Every cloud has a silver lining
(Chinese old book "Huai-nan Tzu")
License
Message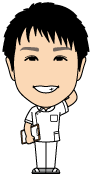 I've been working for several clinics. The more experiences I've got as a  practitioner, the more patients came to me telling "Thank you, my stiff shoulder and back pain are getting better."
But I could get not so many times a word "cured". I felt irritated by my skill which could only make those patients feel better. I wanted them feel fully cured. Then I started to seek more effective skills. It was then I read Kurihara's blog (Acupuncturists' Diary) and knew Seido Acupuncture (official name of Samurai Acupuncture).
Its theory fascinated me soon and I went to his seminar to experience it. Acupuncture I watched there was completely different from any other kind. It was precisely defined one by one needle where the change in a patient's body would be expressed. It was shocking to me watching the patient changing as predicted and his/her symptoms to disappear. Its effectiveness was far above my expectation. "This is amazing!!!" I was so excited about potentiality of acupuncture.
There are things which only acupuncture can do. I will continue to hone my skills so that as many people as possible can experience its power.
KUSUNOKI, Yosuke
Position
English Staff

English speaking staff

Born in
Shizuoka Prefecture
Blood type
Type O
Hobby
Listening and playing music
Special skill
English, French and Arabic language
Favorite writer
Yahya Taher Abdullah (Egyptian novelist)
Favorite words
World is beautiful
(Buddha)
License
Message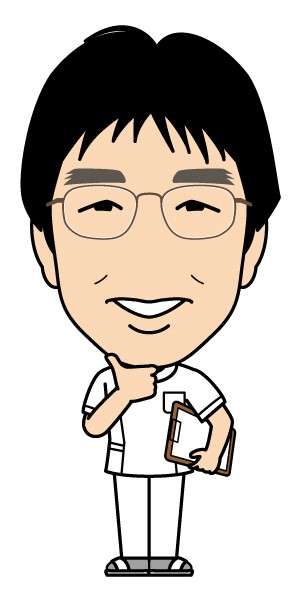 I was formerly working in international field. Visited many countries in Africa, Europe, Asia and stayed in Saudi Arabia for 4 years. Most of the jobs were on desk and face-to-face negotiation. Because of mental stress and lack of physical exercise, I suffered severe back pain. That was the first time for me to experience acupuncture treatment.
My back pain was surprisingly gone and my chronic stiff shoulder was also cured. It was so effective that I decided to become an acupuncturist. Quitted my job, went to a school for getting a national license, then I became an acupuncturist.
When I came to KAPOS, I was amazed by SAMURAI acupuncture practiced here. SAMURAI acupuncture is not based on Chinese old theories like Ying-Yang and 5 elements but on Japanese martial arts! In the field of martial arts, the most important thing is being practical and effective. So SAMURAI acupuncture is naturally quick resulting and efficacious. And I want to share this with every people from the world!
Since I speak several languages, I will mostly support you: people from foreign countries.
Please come and find Japanese original SAMURAI acupuncture. Let's enjoy better life with better body-mental conditions.
KURIHARA, Makoto
Position
Director
Born in
Gunma Prefecture
Blood type
Type O
Hobby
Ski,Camera,Car
Special skill
Blog(Acupuncturists' diary)
Favorite movie
The Sting,Infernal Affairs
Favorite words
God is in the detail
License
Message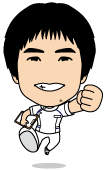 "SAMURAI Acupuncture" I developed enables practitioners to derive the most effective acupuncture points just like solving algebras.
I think this is the only method that enables practitioners to analyze one's symptom mathematically.
Because of this original characteristic of "SAMURAI Acupuncture", we are able to share clinical reports easily.
It is possible to improve technical level of acupuncture dramatically in a short period, as one can learn from other practitioner's experiences.
Algebras required for improving clinical symptoms are accumulated every day in our brain.
I may not be able to see you in Shinagawa, as I spend most of my time in the acupuncture clinic in Gumma (Yokiin).
I am hoping to compensate for the lack of chance to see you by continuously improving our techniques and sharing them with our staffs.
OBA, Tomomi
Position
Receptionist
Born in
Toyama Prefecture
Blood type
Type O
Hobby
Stay long in a bookstore, Follow the trend
Special skill
Choose delicious vegetables
Favorite Youtuber
Ramen SUSURU
Favorite words
Pay it forward
Message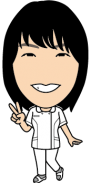 I'm now studying at an acupuncture school for obtaining a national license.
Before, I was working for a pharmaceutical company in Toyama. Toyama is famous for traditional medicine in Japan. I have even learned bio-technology in an university, so I would use my knowledge of it for my hometown, Toyama.
I thought that a medicine should be taken after getting sick. However, having opportunity to treat some traditional crude drugs, I came to the ideas of Oriental Medicine that approaches pre-symptomatic state and prevention of diseases. Yes, we are able a lot to do for our health before being sick.
We can do preventive care, stimulating acupoints or taking traditional medicines in harmony with the person's physical conditions. I saw there a great potential and decided to become an acupuncturist.
When I was looking for a unique acupuncturist on Twitter, I was interested in Mr. Kurihara who was actively disseminating the release of his book "The True Meaning of the Acupuncture Points". Later, when I tweeted "I will go to Tokyo for attending an acupuncture school!", Mr. Kurihara gave me a big encouraging word without even meeting each other.
I remember that I was really motivated because I felt encouraged by a great person. And I participated in a seminar of Seido Acupuncture to meet him.
At the seminar, I learned how to take acupoints. It was surprisingly different from the way taught in school. Simple theory, so effective that pain is gone by one acupoint, I felt potentiality and thought "this is the one which I should learn!"
I'm still a student but do my best to welcome everyone so that your stay here would be comfortable.