What we can treat
Headache, Dizziness, Stiff Shoulder, Hay Fever, Sudden Hearing Loss, Tinnitus and Bell's Palsy are our main specialties.
Also we have a great expertise on Pain in Neck, Shoulder, Back, Elbow, Hip, Knee.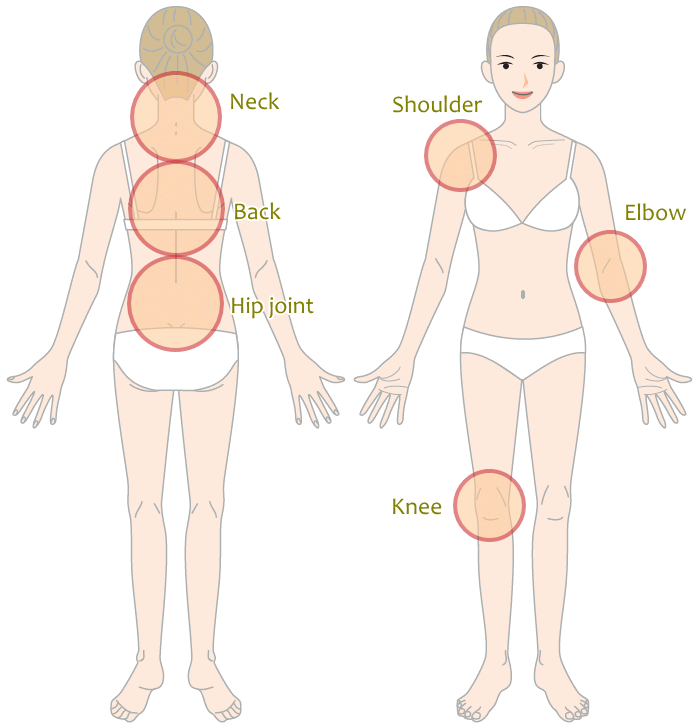 We are covering other symptoms such as,,,
Trigeminal Neuralgia, Temporomandibular Disorders, Eyestrain, Dullness, Neck Strain, Whiplash, Frozen Shoulder, Globus Sensation, Irritable Bowel Syndrome, Constipation, Diarrhea, Hot Flashes, Sensitive to the Cold, Swelling, Period Problems, Cramps, PMS, Breech Baby, Sciatica, Slipped Disc, Neuralgia, Fibromyalgia Syndrome, Atopic Dermatitis, etc.
When you are suffering from whatever it is, contact us! ≫≫ Contact
We'll support you getting better!